Introduction
Adventure at sea is splendid idea. The real excitement however is determined by the kind of boat you using. There are many type of boats in the market but it is hard to find prime quality boats that promises safety comfort and durability.
Adventure Marine Ltd is wholly owned subsidiary of General Machinery Group and have been in the boat manufacturing and maintenance operation for the last 20 years. We have mainly catered for the tourism and pleasure boat segments.
Most of our boats sold for resorts are utilized for diving, fishing and tourist transportation from island to island. Our bigger boats 25 Footer Day Cruiser & Targa's are purely for game fishing and Island Hopping for tourist who like to have a ride in comfort and style. It is also used by the Navy and have proved themselves to have excellent cruising hulls.
Our boats range from 7-10 feet dingy's to 25 feet cruises and with hull that are extremely sea worthy, safe and stronger than any other fibreglass boats manufactured in Fiji. These Hulls are built with zero timber (ply) thus no rotting and you can also experience the width of 8 feet beam for each crafts at rough seas. For our fishing boats have been targeted mainly at sports fishing
and are now expanding into a small commercial fishery market. Our boats are ideal for all purpose use with appropriate designs and combinations to suit the customer.
Just recently we have refurbished our factory to a very high boat manufacturing standards and have introduced new technology and designs to make our boats more stronger and durable.
All our crafts have been approved by the Fiji Marine Board and meet all their specifications, which are operating under The Australian Uniform Shipping Laws (USL) code.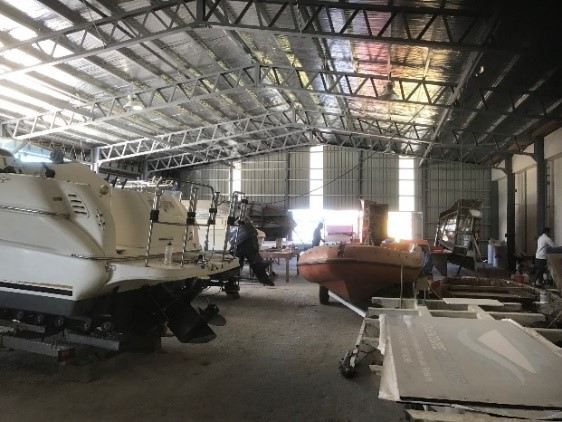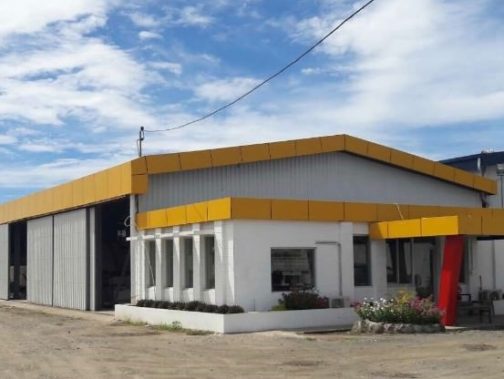 HOW ARE OUR BOATS MANUFACTURED?
Warranty
Five (5) year warranty from delivery of boat
Payment Terms
50% payment to start manufacturing.
Delivery
4-6 weeks depending on customization
Accessories
We also have optional items that we can quote in terms of navigation, audio, fishing and sports.
Recommended Engines
30 – 450 Horsepower. Our Transom can be built for both single or twin motors.
If you have any questions, please do not hesitate to contact us.
CONTACT US FOR AN INSTANT QUOTE
From the Adventure Marine Team
Lot 1, Veitari, Lautoka
Ph: 6662921 Mobile: 9928099